Click Class Registration Icon Above
To Register for Open Webinars
Video Replays will typically be posted
within 2 weeks

AFTER

the live webinar.
Showcase of 2023 Webinars
Winter Welcome; Acrylic
with
Ros Stallcup
Wednesday, November 1, 2023
12pm – 5pm ET | 9am – 2pm PT
Registration opens 10/2/2023
White Hibiscus; Acrylic
with
Anne Hunter
Friday, December 1, 2023
7:30 pm – 9:30 pm ET |
4:30 pm – 6:30 pm PT
Registration opens 10/2/2023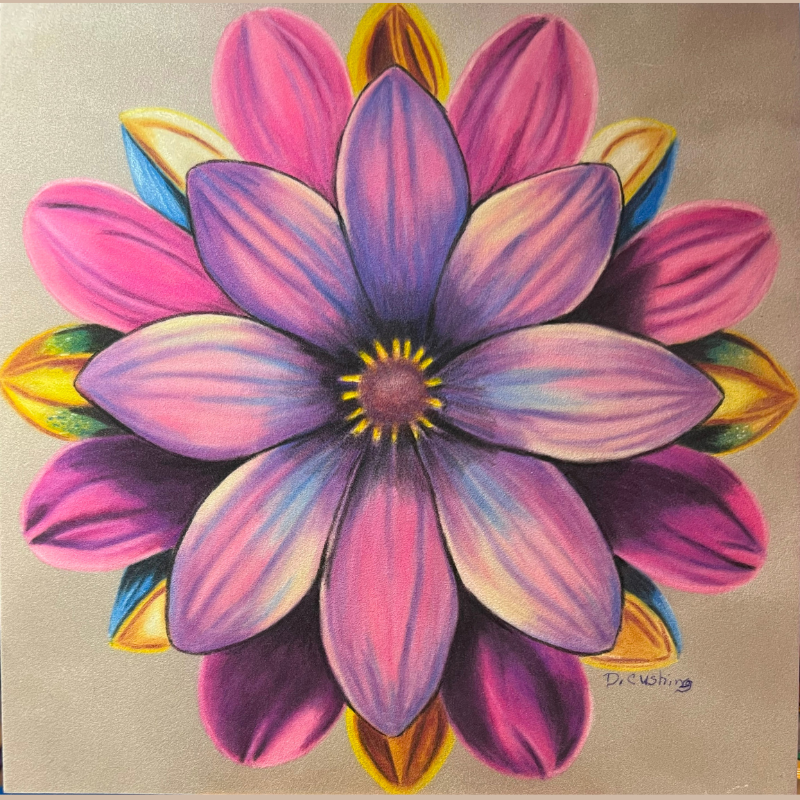 Fantasy Flower #2

; Color Pencil
with

Debbie Cushing

Sunday, December 10, 2023
12pm – 5pm ET | 9am – 2pm PT
Registration opens 10/9/2023
Showcase of 2024 Webinars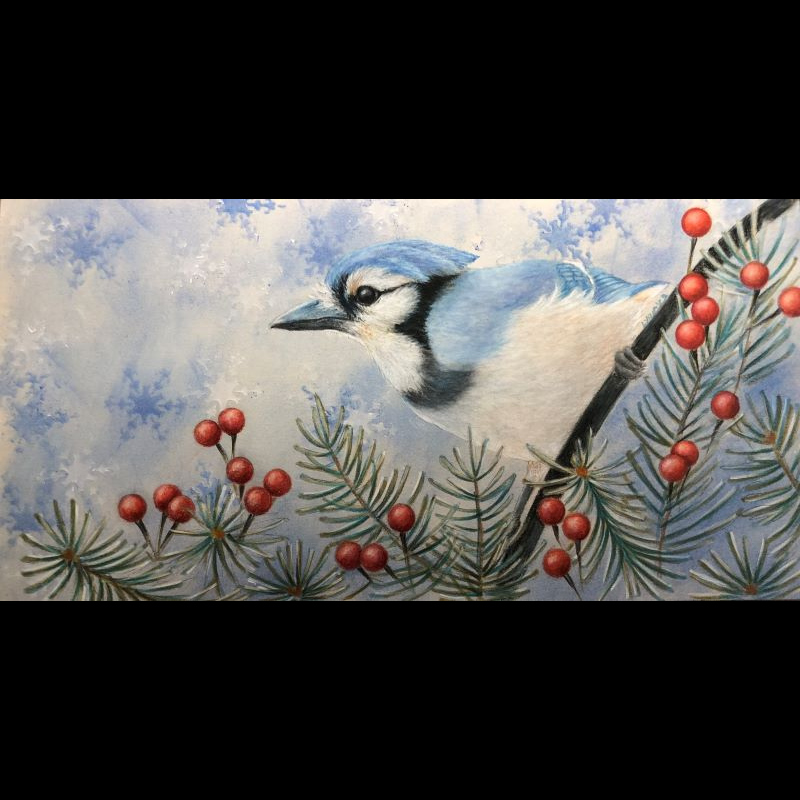 Winter Décor; Color Pencil
with Lydia Steeves
Saturday, January 6, 2024
12pm – 4:30 pm ET |
9am – 1:30 pm PT
Registration opens 10/9/2023
Blue Parakeet

; Color Pencil
with Debbie Cushing

Monday, January 15, 2024
6:30 – 9:30 pm ET |
3:30 – 6:30 pm PT
Registration opens 10/9/2023
All webinars are LIVE, interactive, and virtually through Zoom.
Once registered for a webinar, students receive an email confirmation with a CHECK LIST they will need to follow PRIOR to the date of the session. Artists may provide prep instructions to be completed before the start of class; any prep work will be noted clearly within instructions.
Students will need to refer to their Confirmation Email to access digital instructions, line drawings, and to launch the Zoom Classroom when it opens on the day of class.
Students should attempt to enter the Zoom Classroom 30 minutes prior to the start of class. If a student is unable to access the Zoom Classroom, they should call the Support Team at (603) 420-8794. They should NOT email or PM via social media platforms if they're trying to enter a Zoom Classroom.
While most classes are skilled for Intermediate to Advance, please check projects individually for skill level information.
Class registrations open approximately 8 weeks prior to the date of the class. This is to provide students ample time to order any supplies required for the project. Some artists may choose to provide surfaces and/or kits for an additional fee.
Refunds, Exchanges, & Credits
 There are NO REFUNDS. In accordance with the Terms & Conditions, which students are required to agree to prior to submitting payment, refunds will not be given.
It is the student's responsibility to review the mediums/supplies, dates, and times of webinars of interest. This information is always provided under each project tile, as well as on the registration page. Check personal calendars for any conflicts PRIOR to registering for a webinar. Refunds will not be granted if you are unable to attend, as instructions for the project are provided immediately after registration and the majority of our webinars offer a Video Replay for 30 days after the class.
There are NO EXCHANGES! Students will not be permitted to exchange one webinar for another should they decide to not take a webinar; nor will they be given permission to exchange the same webinar for a different date if a repeat date becomes available.
Credit will NOT be given. Students are provided immediate access to an e-pattern and prep-video (if teacher provides one), and they will continue to have access to the instructions and Video Replay for up to 90 days.
A waitlist will immediately go into effect if/when a webinar sells out. Those students registered for the original date will NOT be permitted to switch/move dates. More information will be emailed to those waitlisted if/when a seat and/or new date becomes available. Being waitlisted does NOT guarantee a seat in the original class date.
Tuesday thru Friday | 9:00 AM – 7:00 PM ET